The first meal of the day is extremely important. Yes, every other meal is vital, but breakfast is seen as being more crucial due to its wealth of health advantages. It was given the term "major day of the supper" for this reason. But then why is breakfast important?
7 Reasons – Why is breakfast the most important meal of the day
In the contemporary world, everyone is buzzing quickly to compete with one another. Many people skip breakfast for absurd reasons, like staying in bed a little longer, and so on. Once you realize how important it is, you won't ever skip it.
1. You actually break your fast! 
The key benefits of eating breakfast come from this point. The longest time your body goes without food is often between your final meal before night and setting the alarm. After 2 hours of waking up, eating can affect how insulin, which transports glucose to cells for use as energy, and blood sugar levels are managed for the rest of the day. If you skip breakfast, your brain will also be functioning on low energy. Additionally, the longer you delay eating, the more hungry you'll be when you do. Filling up on unhealthy foods in an effort to curb your hunger could cause your glucose levels to fluctuate, making you feel tired and possibly leading to more overeating.
2. Keeps Your Heart Healthy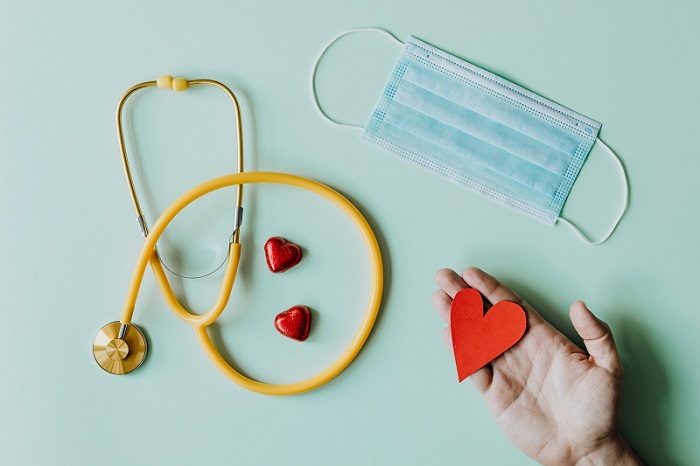 Why is breakfast important? Because heart health can be enhanced by eating a simple breakfast. Some people who miss breakfast occasionally substitute it with a snack that is unhealthy because it is heavy in saturated fat, cholesterol, and sugar. This may raise the risk of developing heart disease. Regular healthy breakfasts with a variety of foods tend to increase the amount of fiber and dairy in a person's diet, which reduces overeating and the intake of harmful snacks.
3. Keeps You Energetic Through the Day
This is among the top reasons why breakfast is important. The body is energized by breakfast. People who eat breakfast tend to be more active throughout the morning than those who miss it. Exercise prevents weariness and weight gain.
4. High Fiber in the Morning Means Healthy Digestive System
The key benefits of eating breakfast – by good fiber intake, via healthy grains and fruit – will not only support your digestive system but also ensure that your body has lower cholesterol levels.
5. Controlled Blood Sugar Levels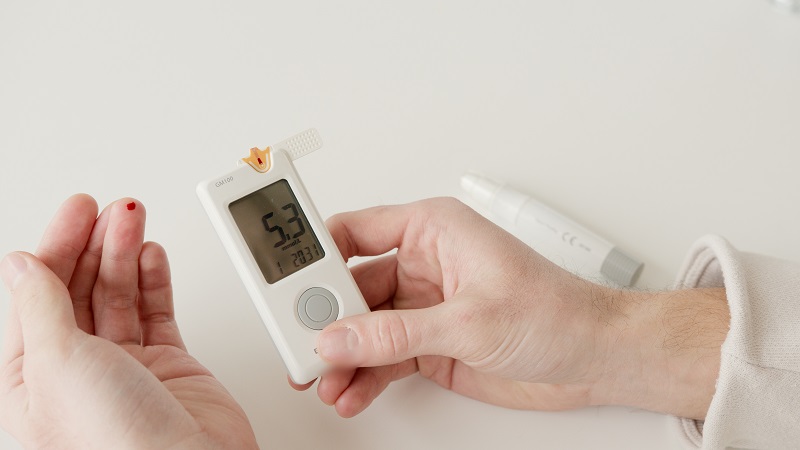 Starting your day with foods like yogurt, milk, egg whites, oats, cottage cheese, and fruit that is high in high-quality protein and/or fiber is particularly full and nutrient-dense. As a consequence, you could feel fuller faster with fewer quantities than you would if you ate meals that might be high in calories and low in nutrients. And eating healthy means controlling blood sugar and least chance of developing diabetes.
6. Weight Management is Easier
Why is breakfast important? The most important reason is that it controls body weight because obesity causes secondary ailments like diabetes, hypertension, and more. People who skip breakfast are more likely to go for unhealthy snacks. Yogurt, fruits, eggs, and oats are typical breakfast items that are strong in protein and/or fiber. You will fill full and not have unhealthy eating habits.
7. High Protein Diet Means Less Hunger Throughout the Day
Another crucial of the many reasons why breakfast is important. Starting your day with foods that are rich in high-quality protein and/or fiber is particularly full and nutrient-dense like Idli Sambar, or Dosa Sambar. As a consequence, the benefits of eating breakfast mean you will consume low calories and higher nutrients.
Healthy breakfast options by Sankalp Food Products
Now that we have detailed to you Why is breakfast the most important meal of the day, we are now listing some healthy breakfast options by Sankalp Foods below that will meet all the above requirements:  
1. Sankalp Breakfast Combo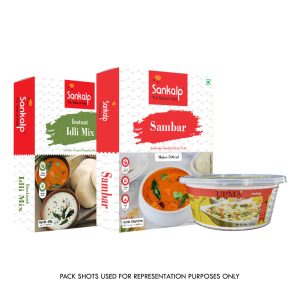 This healthy pack of pre-packaged food contains: Instant Upma Mix (2 x 400g) and Kesari Halwa (2 x 85g). All you need to do is freshly cook the Upma as per instructions on the pack. And Simply heat the Kesari Halwa for that simple dose of healthy sweet intake for breakfast. 
2. Sankalp Instant Dosa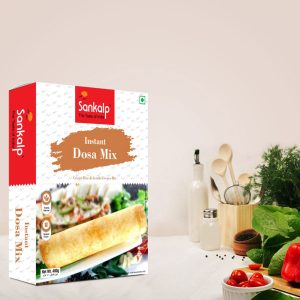 In the rush to work and life, we often miss breakfast. But then now you know why is breakfast important, so the Sankalp Dosa Mix will ensure that you don't skip your next morning meal. Having the best of ingredients, high nutritional value and no added preservatives, this product guarantees you good health on every given day. So now you have no reasons to skip meals and all reasons why breakfast is important! 
3. Sankalp Instant Idli Mix
If you love Idli or don't know how to toss a dosa, then this sumptuous Sankalp Instant Idli Mix will make your morning healthy by simply steaming these in a steamer. And have them with any kind of dip or chutneys. We have so many of those also available at Sankalp foods. 
4. Sankalp Vegetable Upma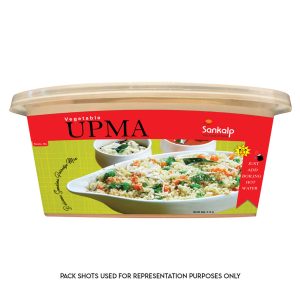 Everyone likes Sankalp Instant Upma Mix's aroma, texture, and flavor. You can never go awry with your cooking when using Sankalp Upma Mix. Our pre-cooked Upma is very nutritious and delicious. It is simple to prepare and free of preservatives, which is a major of the many benefits of eating breakfast with this Upma.
5. Sankalp Sambar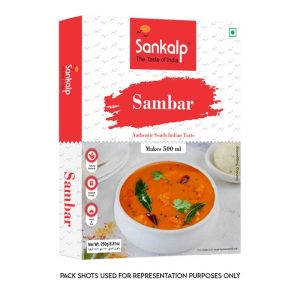 Don't know how to make Sambar when your Dosas or Idli are ready? Well, you don't have to worry because our ready-to-eat Sankalp Samb
ar solves all the worries. Simply heat it in the microwave, garnish it with some fresh coriander and dip your Dosas, and Idlis into this finger-licking South India delicacy prepared by our master chefs. Its amazing taste is one of the reasons why breakfast is important! 
6. Sankalp Instant Uttapam Mix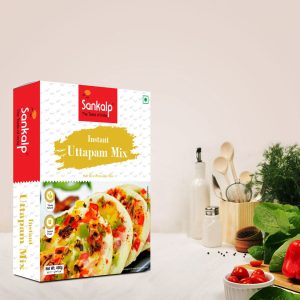 The Sankalp Instant Uttapam Mix has gained popularity all over the world and has become a staple breakfast option. It cooks quickly, doesn't require any preservatives, and saves time.
Summarizing…
The abilities of breakfast are also advantages that are lifelong, so the list goes on and on. So, stop missing breakfast if you are doing it, to stay healthy and energetic throughout life.