About Sankalp Packaged Foods
Sankalp Packaged Foods (SPF), a division of Sankalp Recreation Pvt. Ltd., aims at making quality Indian Packaged food products available across the world in easily consumable packs. Founded in 1980, The Sankalp Group is a well established company in the hospitality & food sector present with more than 250+ restaurants in 7 countries. Sankalp Packaged Foods division is the result of years of hard work, research and development. With a core competence and a glorious legacy in the culinary domain which is evident from Sankalp Restaurants across the world,
 Sankalp Packaged Foods has added a new dimension to the art of fine dining by offering a range of Ready to Use products that cater to institutional as well as retail needs. We are equipped with state-of- art infrastructure, engaging latest processing technology to offer the assortment of gourmet Ready to Eat, Heat & Eat, Frozen Foods and Instant Mixes.
We are a leading manufacturer of Frozen Foods in India with a range of delicious North Indian and south Indian recipes. Our products are natural, preservative- free and 100% quality guaranteed. Our technology also ensures that each item delivers that 'just- cooked' freshness straight on your plate!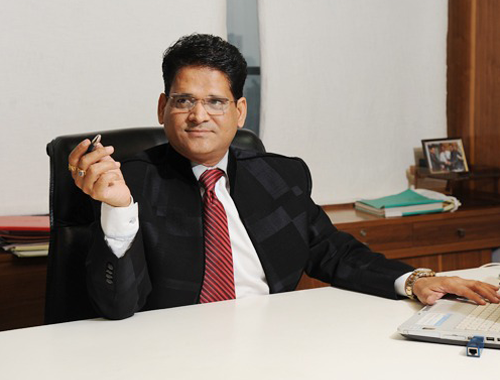 Our facility is accredited with ISO 22000, ISO 9001, US FDA and GMP. The Group has been able to consolidate systems that help achieve zero defects.
The plant conducts 8 stages of quality checks on products before they are deemed ready for consumption. Outfitted with the latest international food safety and processing technology, the Group follows norms to ensure total quality management. Quality Management System and Food Safety Management System are stringently followed by a highly skilled and dedicated team working at the plant. The Group also ensures that the practices carried out are safe and beneficial for the environment and society.
Vision
"To be a globally recognized name, at the forefront in ready to eat food, catering gourmet flavors of highest quality across the world."


Mission
"To sustain growth and excellence by product innovation and quality, sensitivity and responsiveness to customer needs and adoption of progressive technologies, all the time meeting stakeholder expectations and being a responsible corporate citizen."
Core Competence
Sankalp prepares processes and delivers authentic Indian cuisine that originates from its legacy spanning more than 3 decades in food and service industry. Today, the company encompasses a wide range of food products that have created a niche with their quality, taste and uniqueness. Thus, we carry forward our gourmet expertise and distinction, constantly striving for growth, improvement and innovation. Sankalp Packaged Foods has the excellence in technology, resources, skill sets, and team and know- how to make quality ethnic food available across continents. We offer products with a distinct cost and quality advantage to our discerning customes.